Call us on (00 34) 922 75 05 46 or
email info@pinkiestenerife.com
C.C. Apolo Los Cristianos Arona

Pinkies Tenerife All Beauty Treatments
---
Pinkies invite you to experience the ultimate in relaxation and pampering.
Place yourself in the hands of our highly qualified staff and become cocooned in our calming ambience.
You know you deserve it !!!
Thirty Minute Treatment
Course of Five Treatments
FACIALS
Deep cleanse and lifting

One hour 15 minute treatment
Course of Five Treatments

Steam Facial

Mini Facial - Forty Minutes</>
TANNING
Full Body Spray Tan - For a long lasting result we recommend a body exfoliating therapy before this treatment.
Full Body Spray Tan with Exfoliating Therapy
EYE TREATMENTS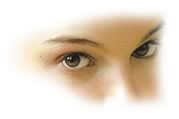 Eye Lash Tint
Eye Brow Tint
Eye Brow Re-shape with Tweezers
Eye Brow Wax
Party Lashes
EYE-COMBO - Eye lash tint, eye brow shape and tint
SPECIALISED WAXING TREATMENT
Brazilian
WAXING TREATMENTS
Full Leg
Half Leg (Lower)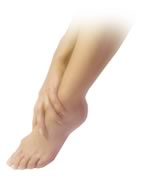 Half Leg (Upper)
Full Leg
Underarm
Tummy Line
Forearm
Full Arm
Lower Back
Lip, Chin or Brow
Side of Face
WAXING TREATMENTS FOR MEN
Full Back
Upper Back
Full Leg
Full Arm
Chest and Stomach
Chest and Shoulders
Upper Back, Chest and Shoulders
Eyebrows
Special Nail & Beauty Packages
We offer special packages, along with an impressive range of individual treatments to suit everyone. We will ensure that you leave feeling thoroughly pampered and refreshed.

"Should you have any particular beauty or nail treatments that you would like us to put together as a package - please don't hesitate to ask."