Call us on (00 34) 922 75 05 46 or
email info@pinkiestenerife.com
C.C. Apolo Los Cristianos Arona

Sienna X Professional Sunless Spray Tanning at Pinkies Tenerife
---
Sienna X Spray Tanning, Pinkies Tenerife can now offer you a flawless, beautiful, natural looking tan all year round.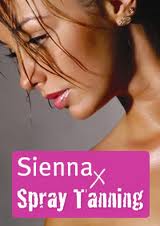 Sienna X gives an instant, sun kissed tan which develops into a deep, long lasting sunless tan over 8 hours.

Sienna X spray tan is available in 6 shades to guarantee the most natural looking, flawless tan for any skin type, with anti-ageing and fabulous moisturising properties to ensure that you get the most from your sunless spray tan.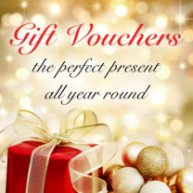 Sienna X spray tanning solutions are packed full of luscious, natural, organic ingredients to condition, tone and care for your skin and are alcohol and paraben free.
The Sienna X Spray Tan is now more popular than ever before thanks to its amazing developments in product formulation and application.

Gone are the days of the "orange" glow, Sienna X Spray Tanning now gives a gorgeous, natural looking tan letting you look stunningly tanned all year round.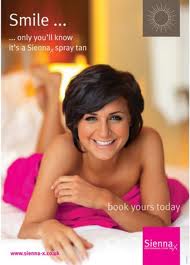 The Sienna x sunless spray tanning system as featured on TV shows like How to Look Good Naked, a Sienna x Spray Tan will leave you looking glowing and feeling more confident than ever.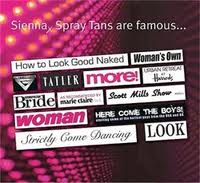 Sienna X Spray Tanning is the choice of the stars and has recently been used on televisions How to Look Good Naked, Strictly Come Dancing, Gladiators, as well as the Brit Awards.

Sienna X Spray Tanning products have also been recommended by Beauty experts in several Womens magazines including Marie Claire, Glamour and More.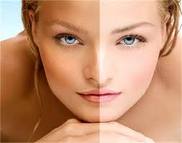 Here are just some of the reasons why you should have a Sienna X Spray Tan:

Quick takes just ten minutes

Safe ­ no UVB/UVA damage

So natural looking ­ different shades to suit your skin type

Good for you no wrinkles, just nourishing and moisturising ingredients

High profile top shows love Sienna X

Confidence boosting you'll love the way it makes you look and feel

We look forward to meeting you.